Prestige
Displays and boxes to match the standing of your brands
3D logos for POS displays and boxes
We help display manufacturers by providing them with 3D logos that are installed on POS devices used in stores.
POS advertising gives a particular impact to brands and products, they can influence purchasing behaviours, especially impulsive purchases. Our 3D, chrome plated or screen printed logos bring brightness and make sure that the products they promote are visible.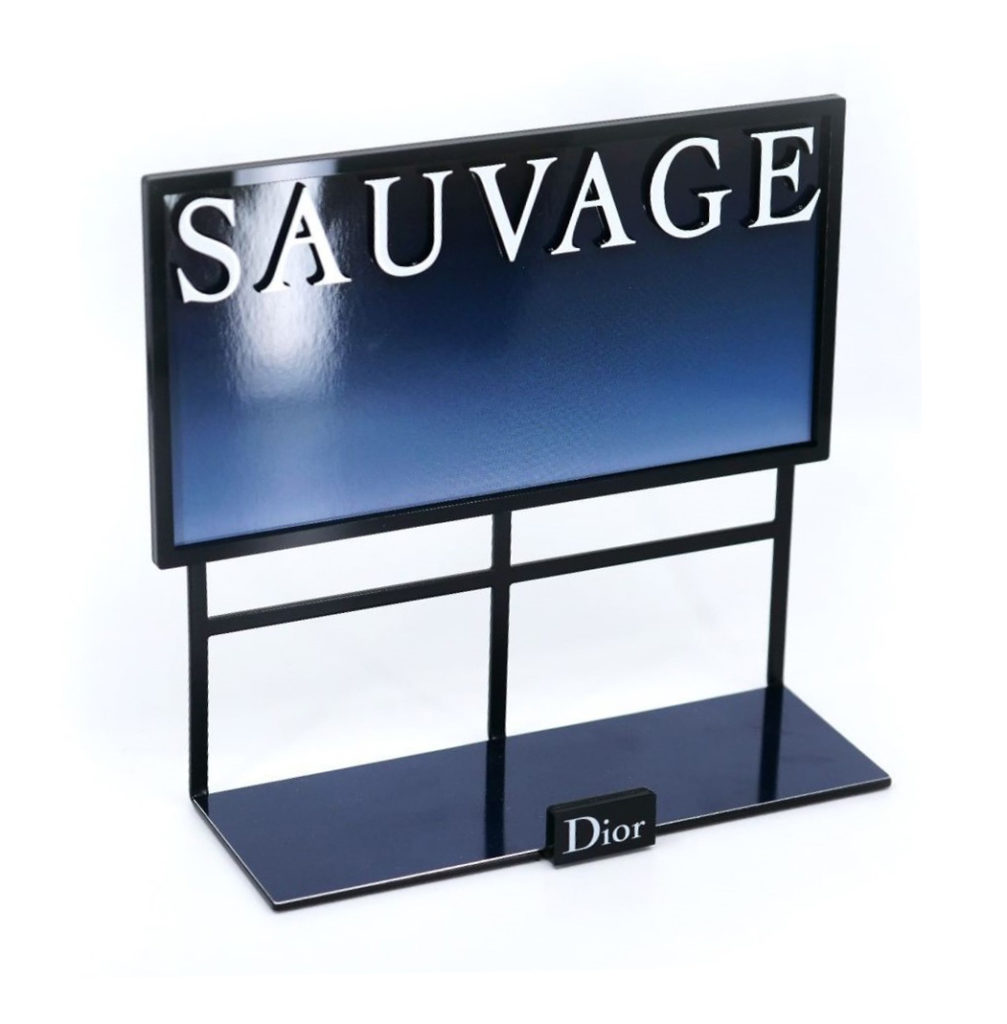 Logo and emblems on displays
The display logos and labels that we design all come from very precise specifications. A logo for a POS display requires great quality and visual rendering and also very short manufacturing lead times. It is important to be reactive while producing display logos to be able to meet very specific demands.
Projects requiring a logo for a POS display are set up in a much shorter time than other project in the automotive, nautical or industrial sectors. The reactivity of our team is essential. Study, design, samples, manufacturing and delivery follow one another at a quick pace to meet the deadlines set by our customers.
The creation of POS display logos and emblems also requires the use of a wide variety of decoration techniques. This is what allows us to choose the best adapted solution to the specifications of the display logo project. Hot stamping, screen printing, plastic injection, are among the many technologies we master, thanks to our innovative machinery park.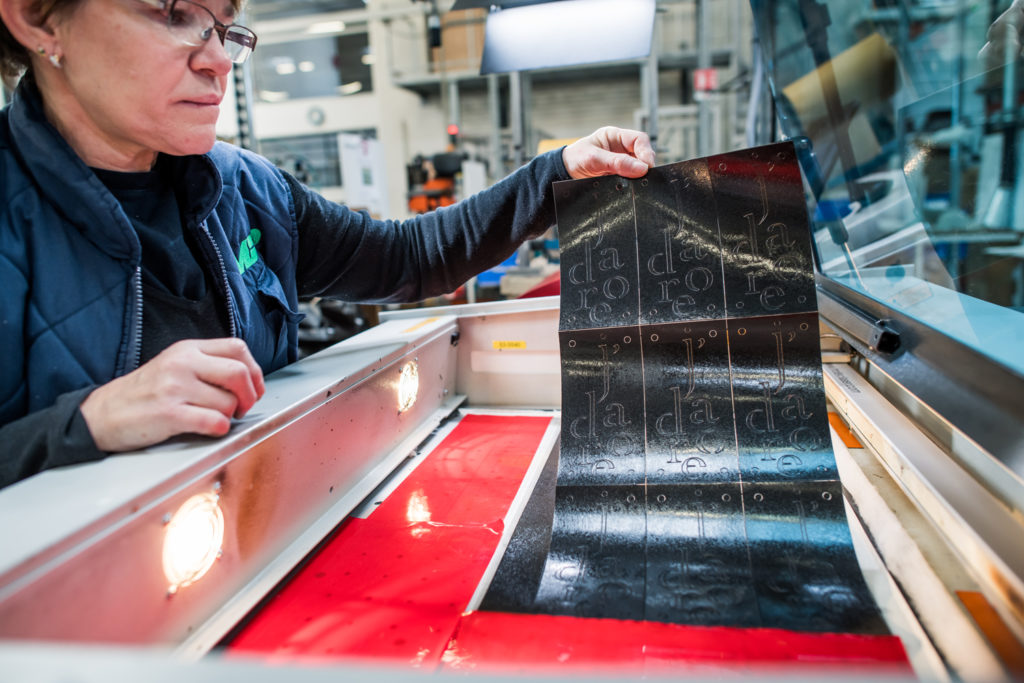 Customized counter displays to stand out
A counter display can be found in different types of stores. The counter display is used in very large points of sale as well as in small convenience stores.
Whether the project involves temporary displays, or semi-permanent displays that remain in place for several months, our customers' expectations remain the same for the display logos and emblems we create: a design that attracts the customer, an easy assembly (and the impossibility to dismantle it by "collectors"), a great solidity that can withstand shocks and various stresses. Indeed, when a 3D logo is well made, it is common that people seek to touch it on a counter display!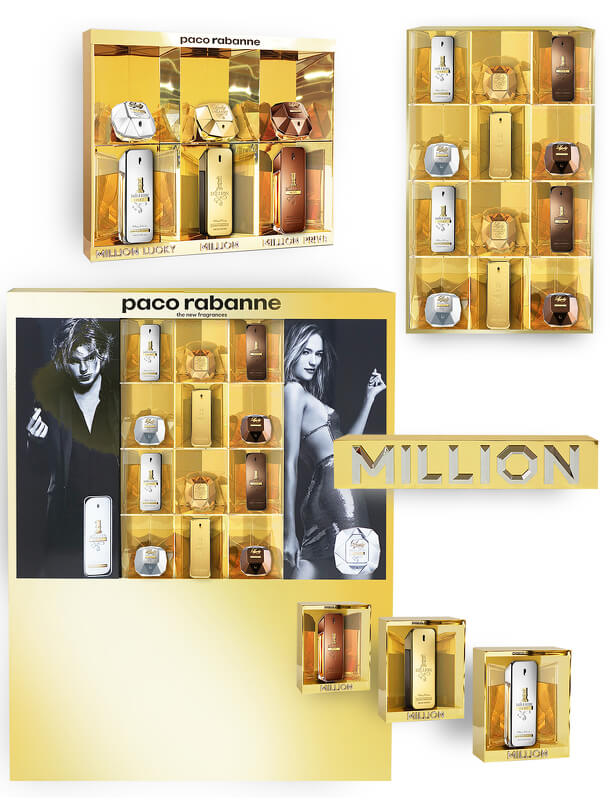 Original displays with 3d letterings
Standing out and being seen, that is the goal of POS displays.
If we had to summarize the purpose of displays, the need for visibility at the point of sale goes hand in hand with the need to offer an original display. We help customers that seek originality with the design of logos of great quality, which make the brands and products of our customers glow.
We manufacture original displays for major perfume brands or luxury brands. The realization of logos for displays or boxes requires something innovative to stand out from the competition. Our customers are looking for technical solutions that are easy to install, authentic, and that visually expresses all the prestige associated with their brand image. Our emblems and logos highlight displays that help develop their sales significantly during commercial operations in department or duty free stores with innovative displays !
Our examples of 3D logos for POS displays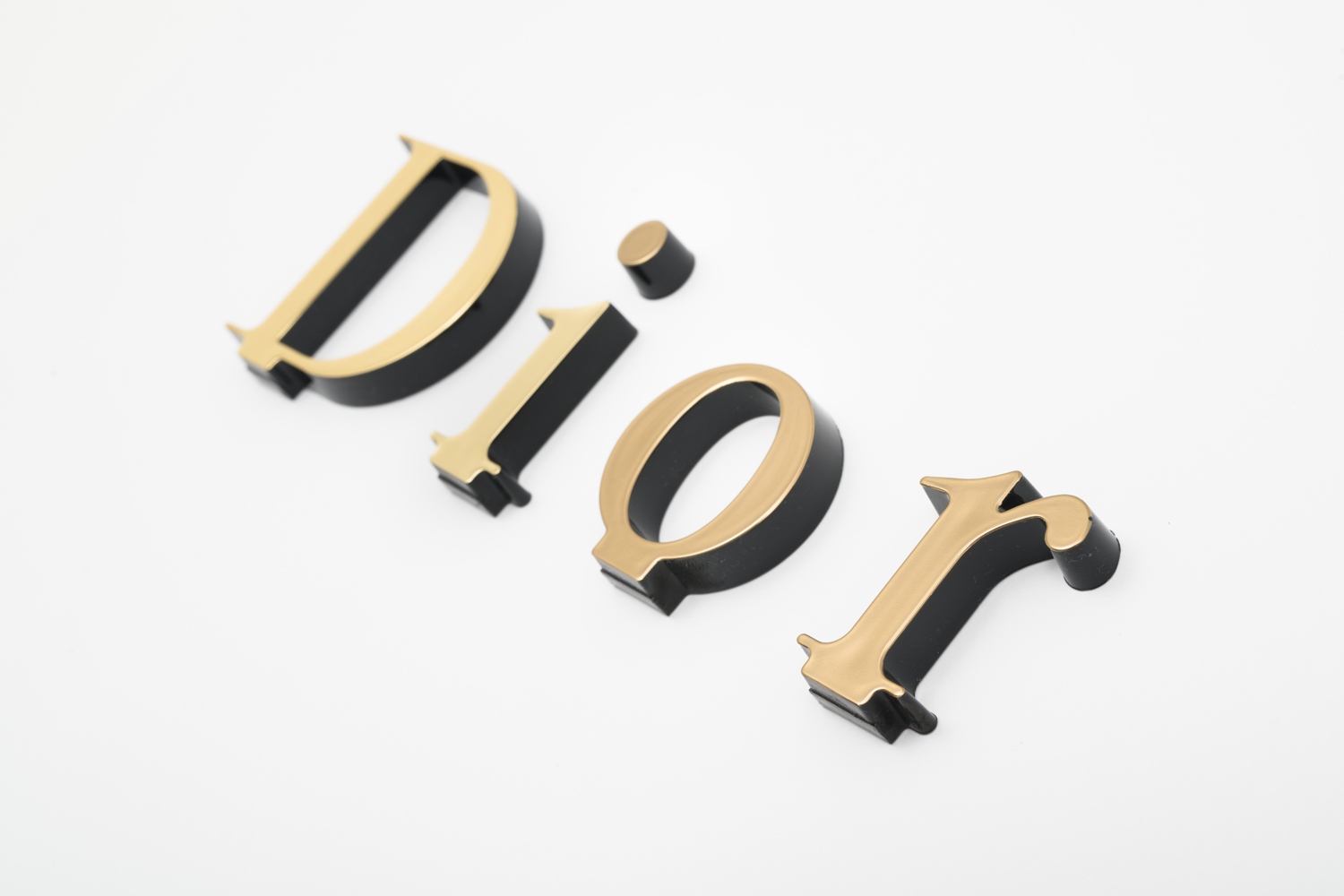 Gold Dior logo
Brand : Dior
Technique : Plastic Injection moulding + hot stamping
Application : POS displays
Material : PMMA
The logo of the luxury brand Dior, with a gold finish that gives an additional attractiveness and reflects the luxury spirit of the brand.
Chromed logo Million Privé
Brand : PACO RABANNNE
Technique : Bright chrome
Application : POS displays
Material : Plating ABS
Founded in 1966, the Paco Rabanne fashion house has asserted a distinctive identity resulting from the synthesis of cutting-edge contemporary design and radical craft. Up to the custom-made displays, which enhances perfumes, and its unique character through a 3D chrome plated logo that highlights the characteristic touch of Paco Rabanne.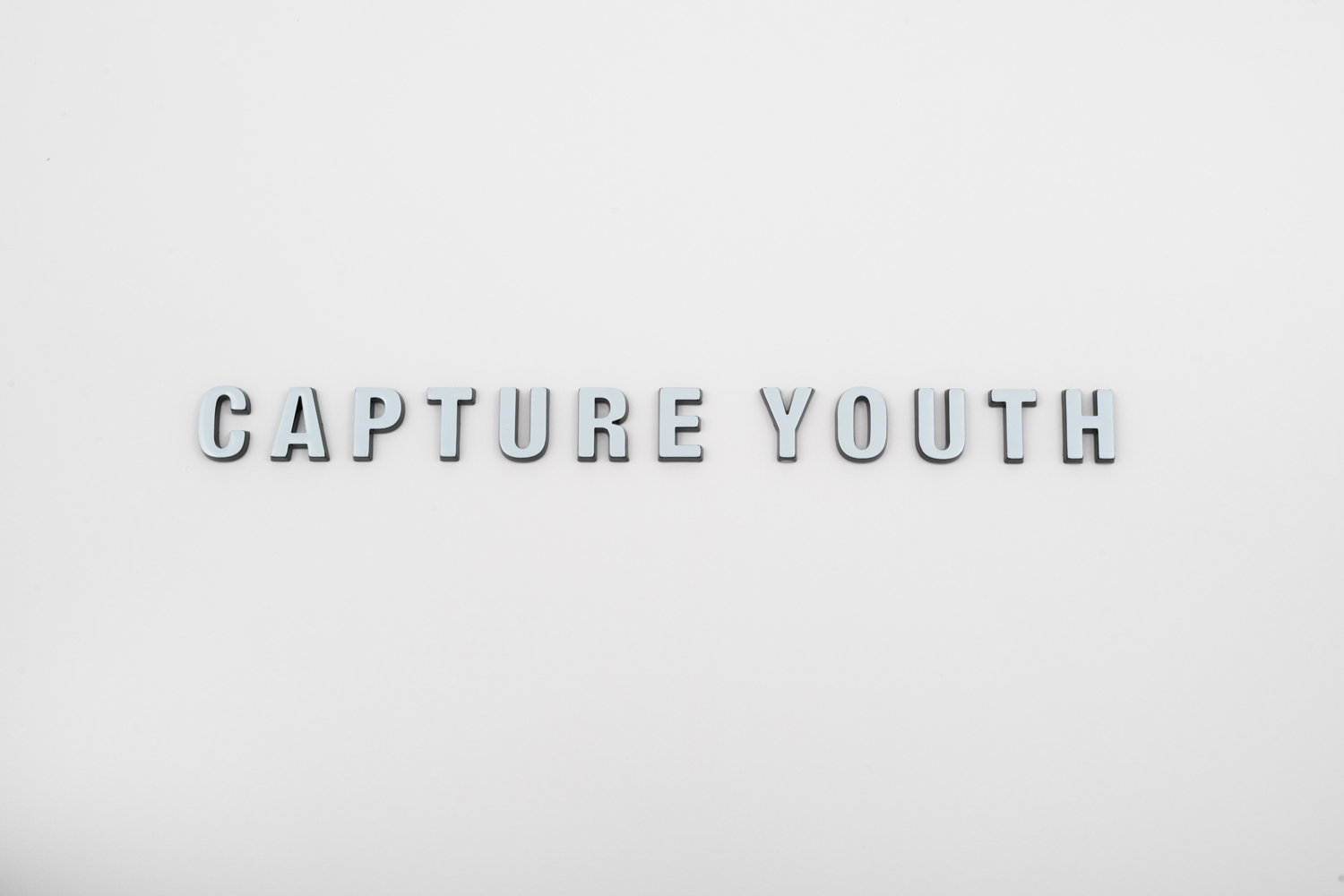 Black and white 3D logo capture youth
Brand : DIOR
Technique : White hot stamping
Application : POS Displays
Material : PMMA
All the elements of communication of the brand Dior respect the white lettering present on the top of this logo 3d brings a purified aspect and respects the codes of luxury.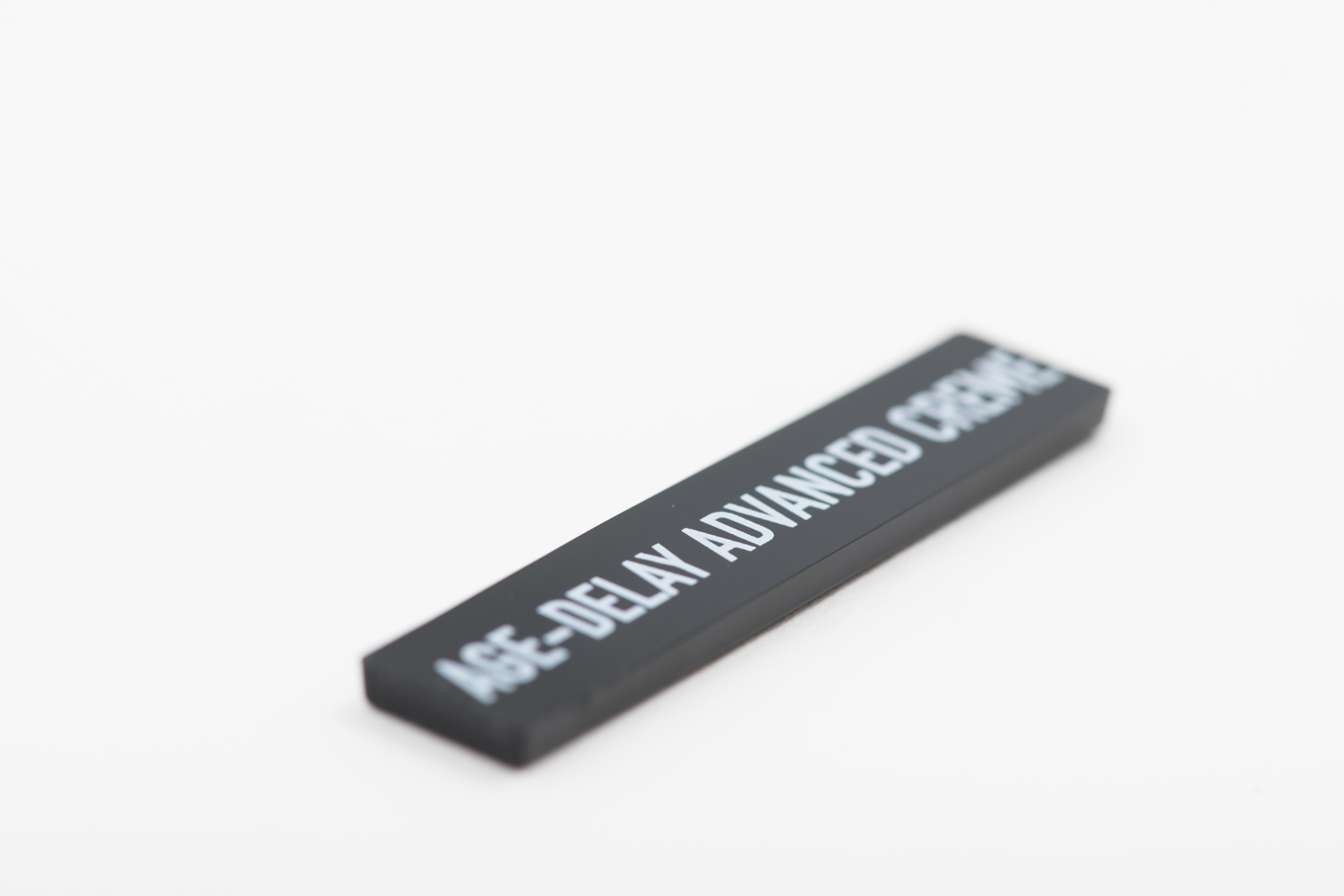 Logo with DIOR text
Brand : DIOR
Technique : screen printing
Application : POS Displays
Material : glossy blackPMMA
A logo designed for Dior that both reinforces their image of a technical product and highlights the display for this cream.