LOGO PAGE PLASTIC INJECTION MOULDING
Highlight your brand with a plastic injection moulded emblem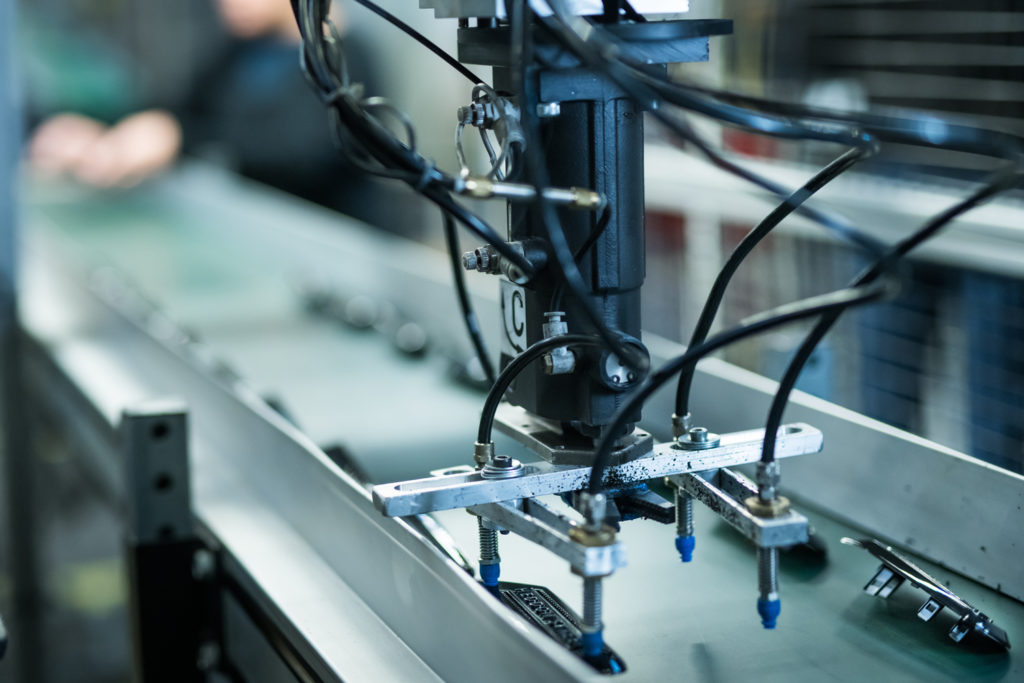 Create a plastic injection moulded emblem
Plastic injection moulding enables the production of precise parts, with a wide variety of shapes and colours, in order to achieve a product that meets all your expectations. This process allows you to get a tailor-made solution at low costs.
Plastic injection moulding is done by melting plastic pellets that are then injected into a mould cavity to create a plastic logo, a fully customized plastic emblem. It complies with your graphic charter and meets your requirements for a high quality and durable product.
Injection moulded plastic emblems are widely used by brands to show their logos on external supports and products that are resistant.
Discover our solutions for the creation of plastic injection moulded emblems.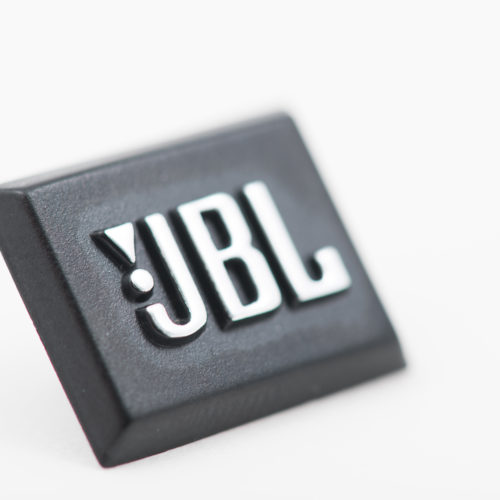 Why choose a plastic injection moulded emblem?
If you wish to have a visible logo that highlights your brand, whatever its colour, typology, pictogram or brand identity elements, plastic injection is a solution to consider.
Another advantage of plastic injection: this process is particularly appropriate for parts with a significant surface area. It allows to create highly resistant parts with a light weight. The wide choice of available raw materials makes it possible to meet very specific technical requirements.
Stand out with an injection moulded embossed emblem
Relief sublimates your logo, giving it a robust character and a greater visibility while respecting its graphic codes. A 3D logo stands out and offers a natural volume which allows to sublimate and emphasize its features. Plastic injection allows all imaginable forms since it is adaptable to the characteristics of your request.
Touching and feeling the details of a 3D logo gives a new dimension to your product, especially for home appliance, but also in the automotive or maritime industry, or for POS displays.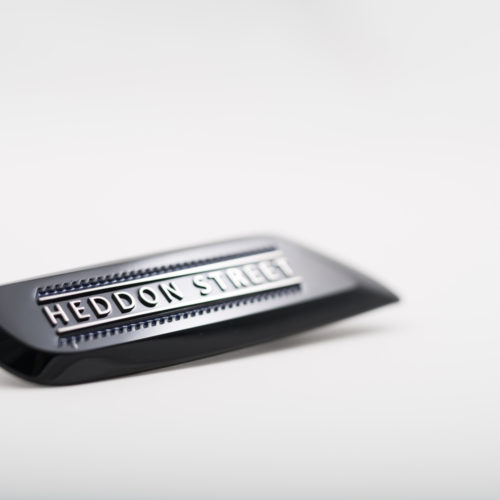 Plastic injection brings "the" touch that highlights your brand
Solid parts, a 3d aspect of the most beautiful effect and customization options, make plastic injection an attractive technology for the realization of 3D logos. From an economic point of view, if plastic injection is particularly indicated for the realization of emblems in large series, it is also possible for medium or small series.
Plastic injection enables angular shapes, curves, spikes, rods, tubes … it is an excellent solution to create a custom emblem. The limits are almost inexistent since it is possible to create all types of parts.
Discover the charms of plastic injection moulded emblems.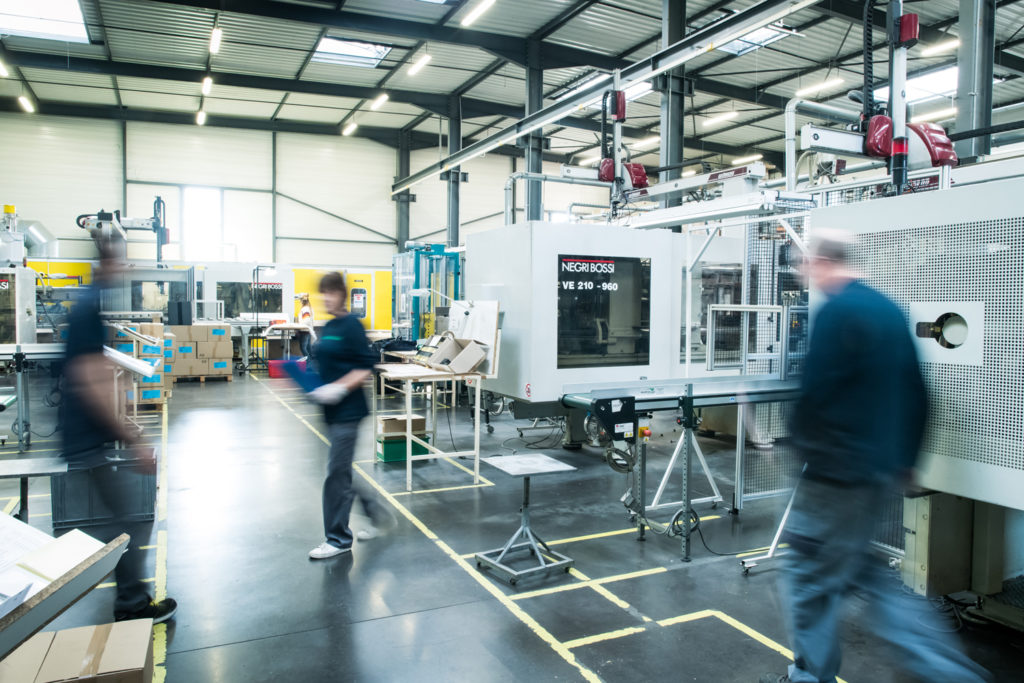 Logos, emblems, badges, letterings : plastic injection moulding fits!
Whether you need to create an emblem, a logo or a badge, the plastic injection moulding process is perfectly adapted. Economical and reliable, this process offers quality and robustness that will enhance the lifetime of your parts. The realization of most 3D emblems is possible using plastic injection moulding processes. There is something for everyone's taste and colour!
Our examples of plastic injection moulded emblems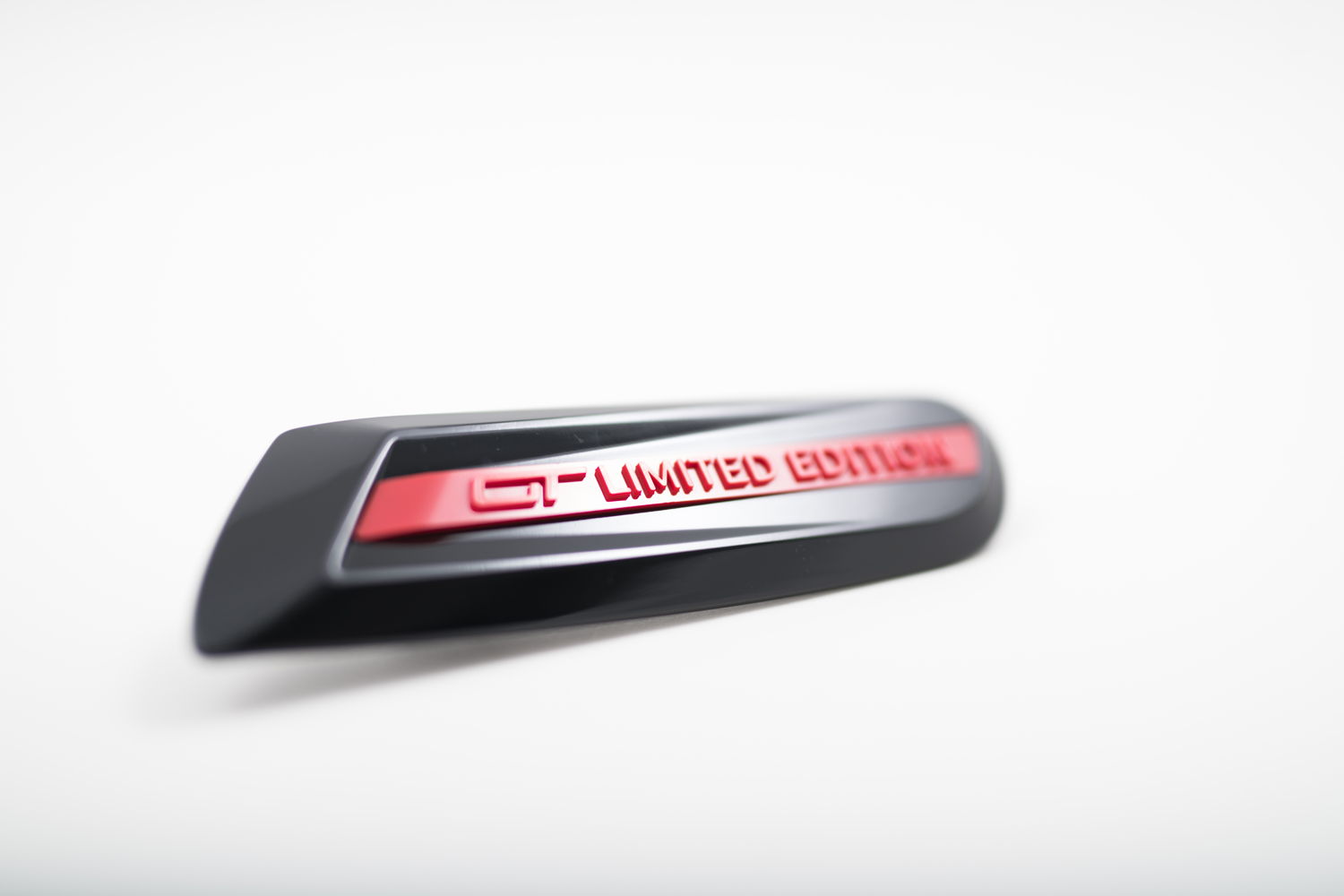 Plastic injection moulded badge for Mini's GT LIMITED EDITION
Brand : MINI
Technique : Plastic injection moulding
Application : Automotive
Material : black shinny ABS + red ASA
The special Mini GT LINE Edition is a concentrate of MINI: compact, powerful and incredibly beautiful. Including its logo created with a plastic injection moulding process that decorates the sides of this limited series.
GOUPIL steering wheel acronym)
Brand : GOUPIL
Technique : Plastic injection moulding
Application : Automotive
Material : Black ABS
Goupil designs and manufactures electric commercial vehicles for cities, industry, leisure and last mile players. They have chosen to highlight their brand on the steering wheel. This emblem, created with plastic injection moulding, has fastening clips that have been designed in our engineering department office for a perfect integration.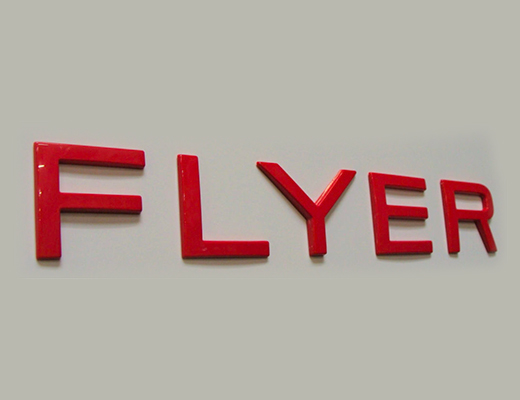 Monogram FLYER GT44
Brand : BENETEAU
Technique : Plastic injection moulding
Application : Nautical industry
Material : red ASA
Since 1884, BENETEAU produces sailboats and motorboats for all sailing practices. This emblem created by plastic injection moulding offers strong resistance to water and salt. The strength of MIP? Being able to produce your logos also for small volumes.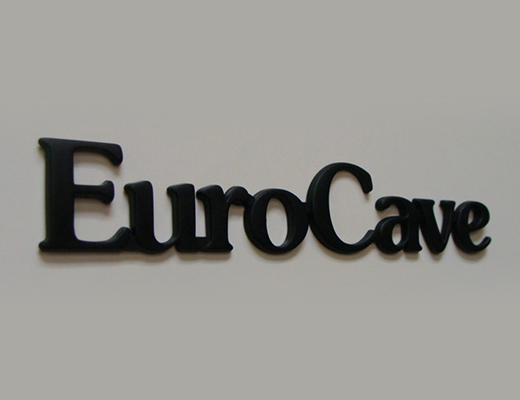 Eurocave logo
Brand : EUROCAVE
Technique : Plastic injection moulding
Application : industrial product
Material : Black ABS
EuroCave, a world expert in wine conservation and service, has chosen a black logo to highlight the aesthetics of its wine cellars. A sign of respect for the conservation of this precious liquid.