Hot stamping on your logo: aesthetics and robustness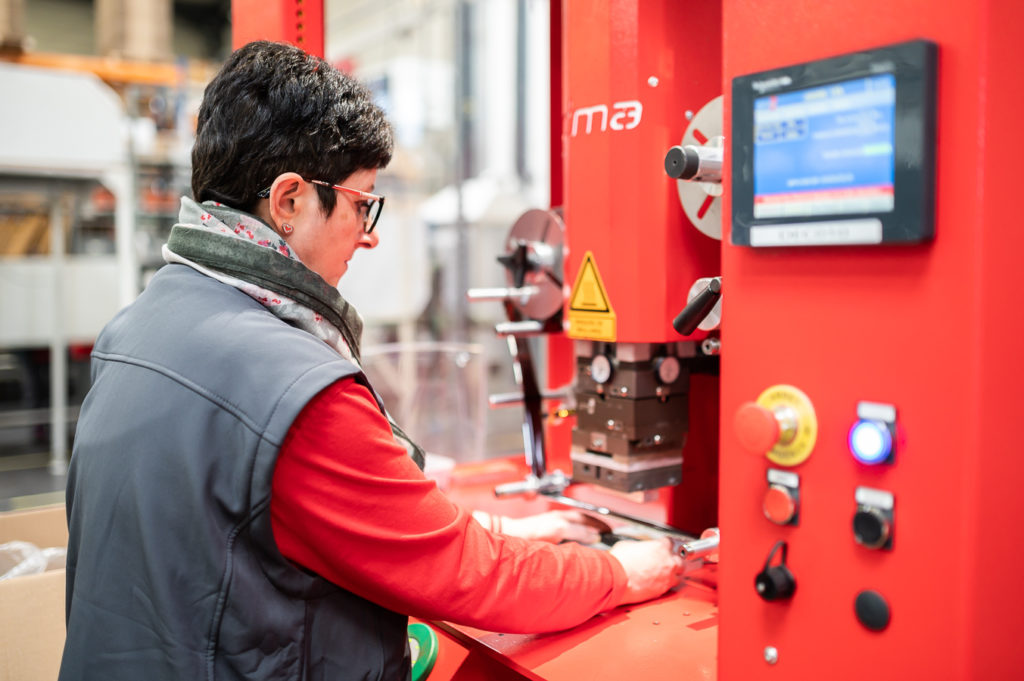 Hot stamping with MIP
We have been using hot stamping a lot at MIP since many years. Hot stamping requires a special technique and specific machines. We regularly invest in the latest technology to achieve high quality hot stamping. Our latest acquisition is a fully electric hot stamping machine, created by our partner DMA. Flat surfaces, very fine patterns: everything is possible!
Hot stamping meets our customer's various requirements. Indeed, this decoration technique allows us to obtain remarkable finishes, especially when it comes to conveying a "top range" or "luxury" aspect.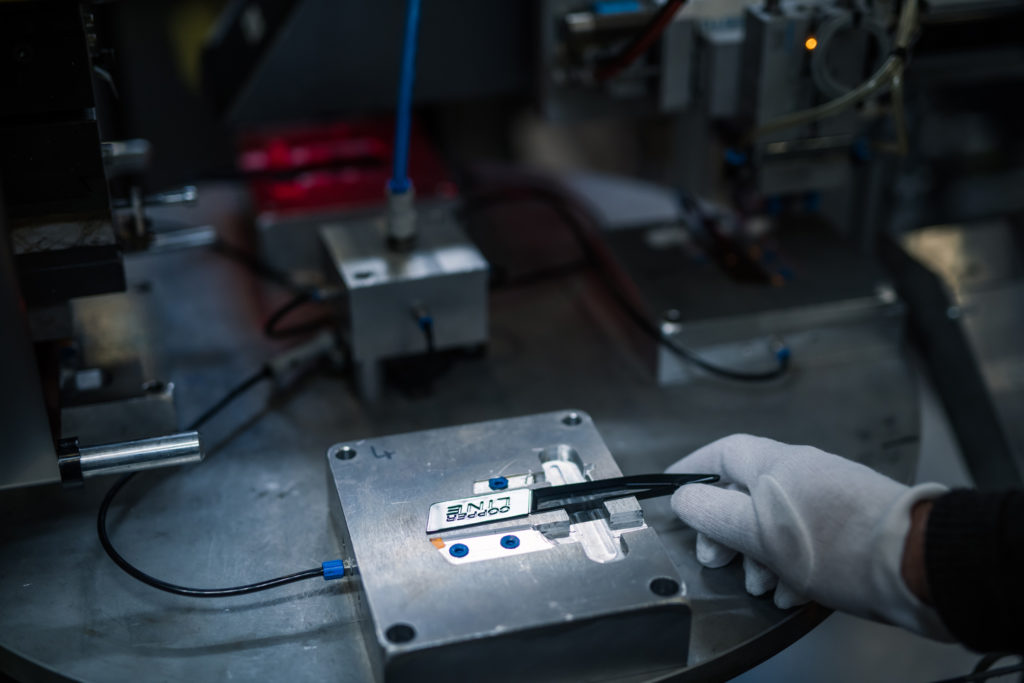 Why choose hot stamping for your logo?
Hot stamping gives a very qualitative aspect to the plastic parts we produce: logos on POS displays, decorative parts for the interior or exterior of vehicles, badges on products, or personalized logos.
Hot stamping also has the advantage of obtaining very robust parts, which is essential for logos used in extreme conditions, for example when used outdoors.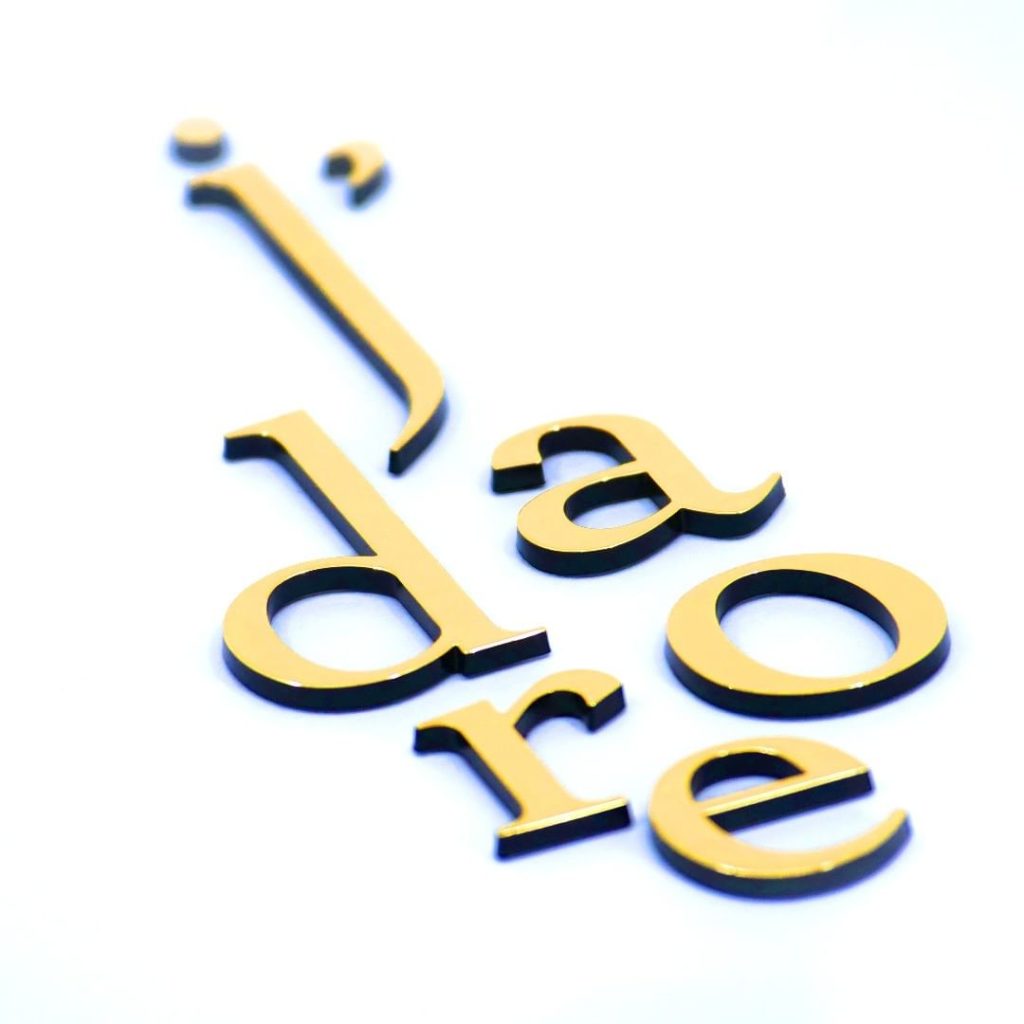 Creating a logo using hot stamping
Most shapes and applications are compatible with hot stamping. You can personalize every type of small plastic parts: logos, emblems, labels, stickers, badges, …
With hot stamping, your logo will reveal its full impact!
Classy, elegant, beautiful, choose hot stamping!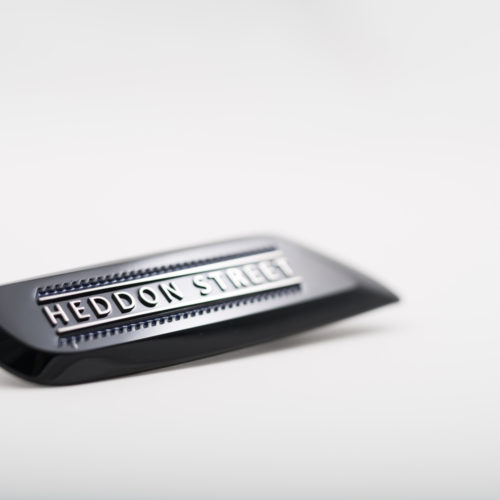 Hot stamping provides a technical and an aesthetic advantage
If you want to achieve a shiny finish, hot stamping is the appropriate decorative technique to be consistent with your brand image. This is why we often use hot stamping for POS displays, or to highlight premium logos and emblems.
Another advantage of hot stamping is its high resistance. Many of the parts we produce have been around the world for years, whether it's logos on car grills or emblems on boats. Our logos are designed to withstand extreme conditions and to last. Hot stamping is suitable for conditions where outside stresses are omnipresent, in order to keep a long-time premium aspect.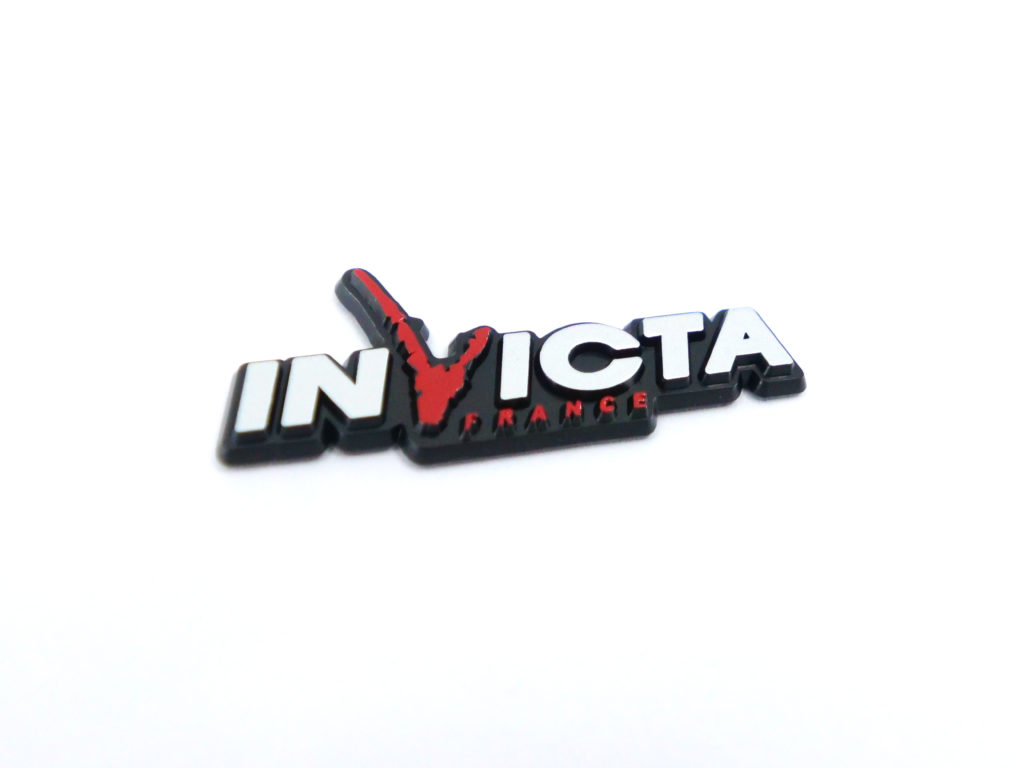 The different uses of hot stamping: emblem, logo, sticker…
The product range is very wide if we try to list all the cases and conditions where the choice of hot stamping is possible to realize your emblem.
Resistance to extreme conditions and durability: this fits to the logos we produce for many brands in the automotive industry (passenger cars, trucks, vans, motor homes) or in the nautical industry. Every time, the goal is to have emblems and logos that will keep their visual impact throughout the life of the products they are applied on.
Hot stamping offers a premium rendering. We regularly use this technique for our customers working in the luxury industry. Hot stamping is used to highlight or create displays: they will focus everyone's attention on your logo or sticker.
Our realizations of hot stamping logos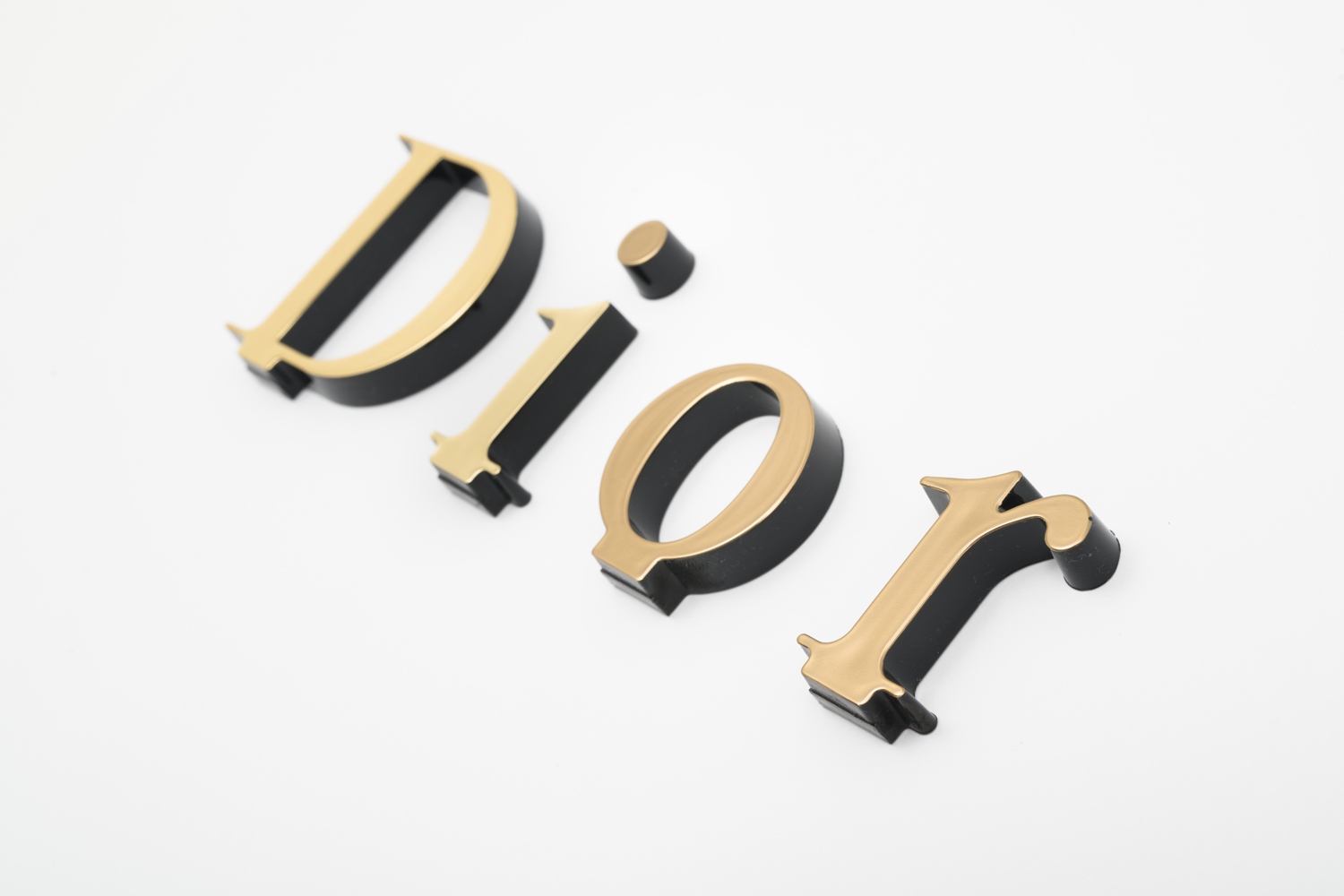 Hot stamping Dior logo
Brand : Dior
Technique : Hot stamping shinny gold
Application : POS displays
Material : ABS
A beautiful hot stamping logo for Dior. A gold finish that gives an additional attractiveness and reflects the luxury spirit of the brand.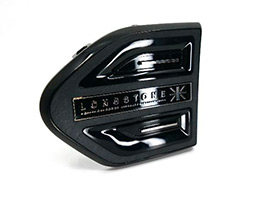 LONGSTONE side wing emblem
Brand : MINI
Technique : Hot stamping bright chrome
Application : Automotive
Material : Black shinny ABS + slate laser-cut textured ABS
This limited edition for Mini, a special version of its Countryman SUV with a name from the Cornwall region, has been elaborated with particular care. This hot stamping logo with a slate-like laser engraving echoes the Longstone edition name.
Hot stamping STAUBLI label
Brand : STAUBLI
Technique : Brushed aluminium hot stamping
Application : Textile machinery
Material : Black grained ABS
Stäubli is a global supplier of mechatronic solutions for three activities: Connectors, Robotics and Textile machinery, whose robustness and reliability are embodied in this logo.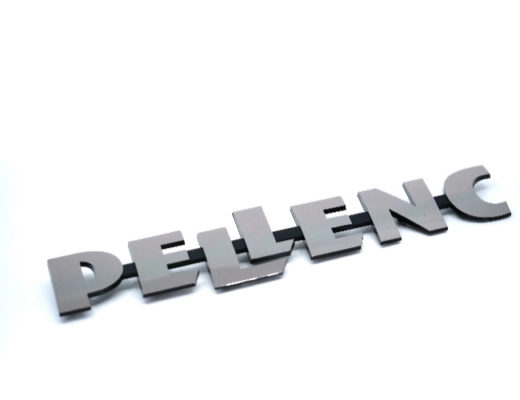 Emblem PELLENC : hot stamping techniques
Brand : PELLENC
Technique : Hot stamping bright chromium
Application : Agricultural machines
Material : black shinny ABS
As a manufacturer of tools for agriculture, green spaces and local communities, PELLENC wanted a logo adapted to the outdoor environment, with a hot stamping finish to resist over time.