Chrome logo & Chrome plating
Strengthen your brand with a chrome-plated logo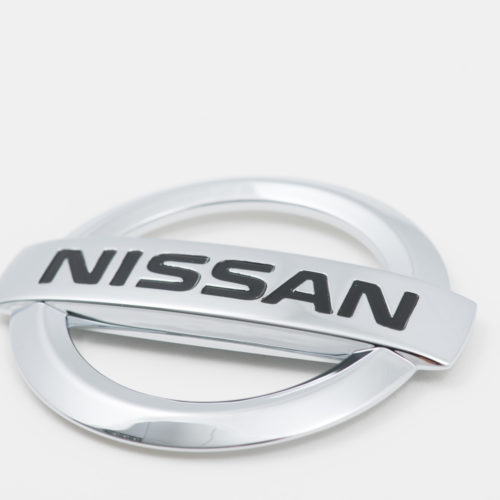 Your chrome logo at MIP
Chrome logos are very common in the automotive industry. Most brands present their emblem with a chrome logo proudly displayed on the hood and on the trunk of their vehicles. MIP Branding specializes in the design and production of chrome logos. The chrome plating process is part of our technologies since many years. Chrome logos allow you to emboss your brand combined with a quality known to last. Whether you are looking for chrome letterings, emblems, labels or badges, choose MIP Branding's solutions!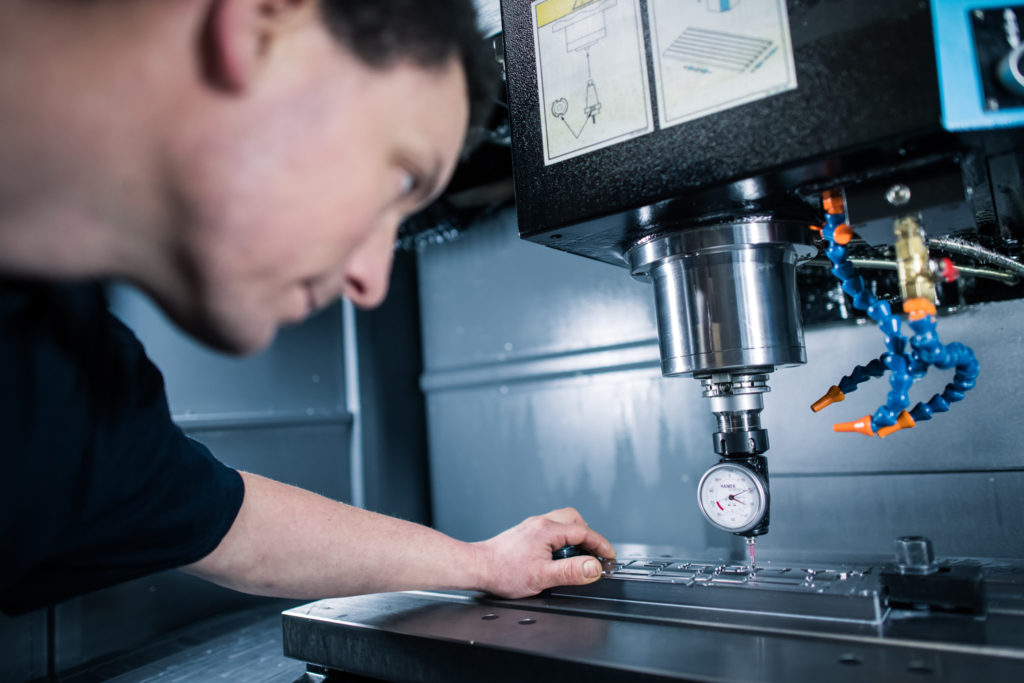 Create your chrome logo
Our dedicated team can support you during the creation of your chrome logo. The realization of a chrome logo requires specific knowledge to imagine viable and sustainable solutions. Our specialists will advise you in order to create a chrome logo that will express the elegance of your brand and the style you want to communicate.
The realization of a chrome logo is ideal to give more strength and impact to your brand. As a real distinctive sign on your products, the realization of a chrome-plated logo will add an additional qualitative aspect. A metallic chrome logo guarantees of a top-of-the-range positioning. The chrome finish becomes an element of the logo's expression and changes the perception of the brand by consumers.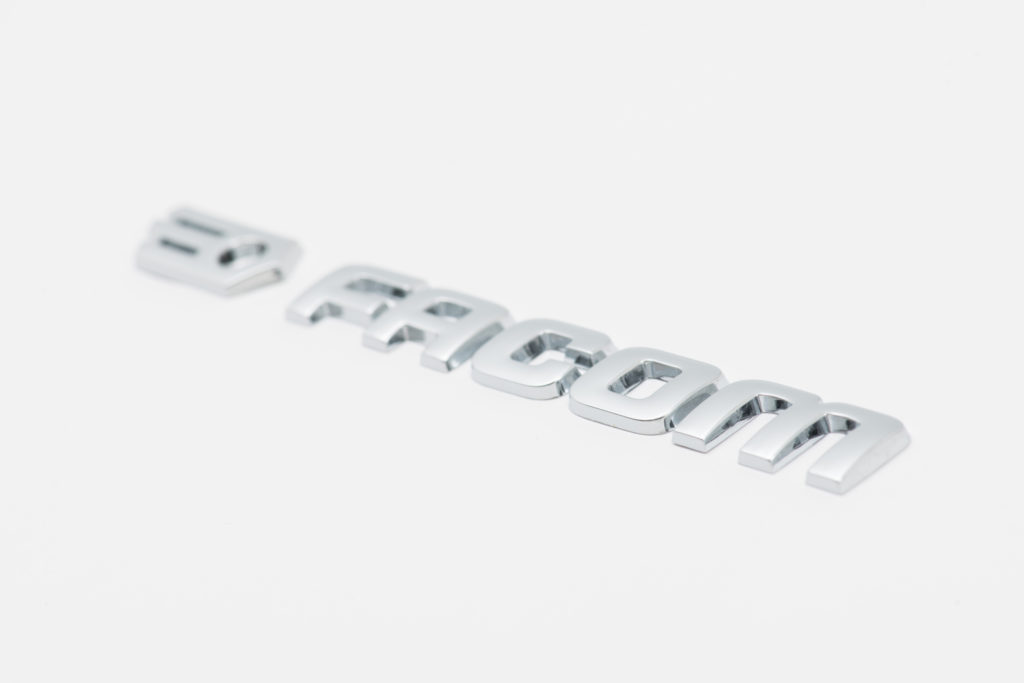 Realize a chrome lettering
If you want to create a lettering to mark your products or to conduct an innovative communication, you can highlight your lettering with a chrome finish. This customization also offers many possibilities: size, letters, finishes in terms of colors and shades, everything to satisfy all your requests for your personal chrome lettering. Adhesive chrome lettering allows you to customize almost every possible surface. Easy to install, renewable if necessary, you'll gain in brand awareness and perception.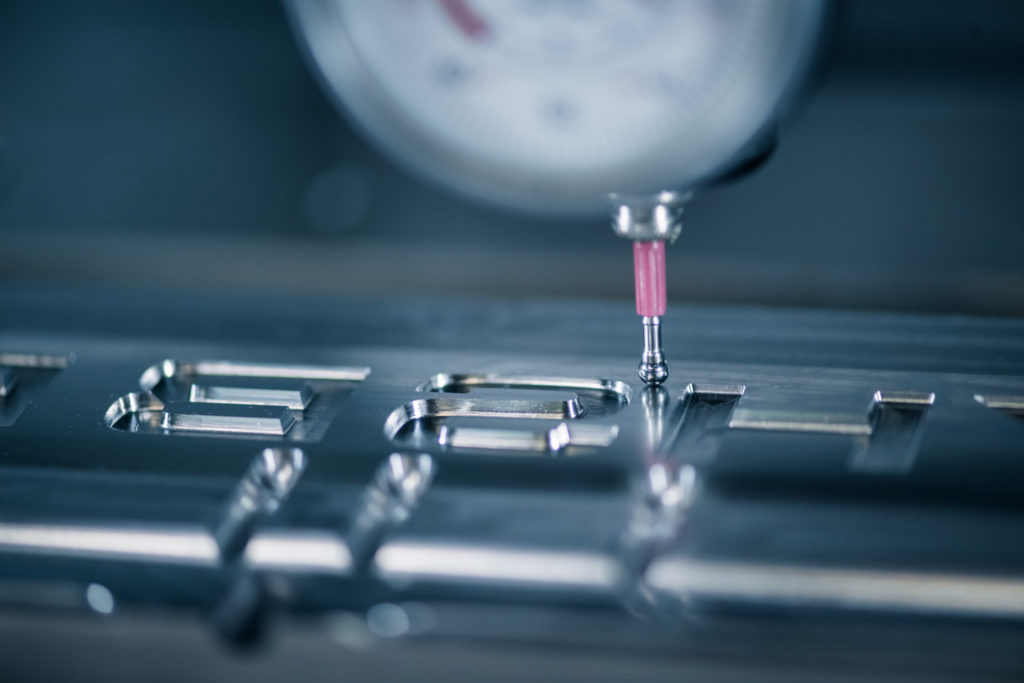 Chrome plating provides a technical and an aesthetic advantage
Chrome plating involves adding a chrome metal alloy to achieve the characteristic shiny appearance of polished chrome. The deposition of chrome is done through an electrolytic bath, which consists of a successive deposit of several layers of metal, to finish with the desired appearance (gold, bright chrome, satin chrome, etc. …).
The chrome plating technique provides the protective and aesthetic properties of metallic chromium. The polished finish gives an extra character to your logo. Chrome plating also provides additional strength for logos exposed to high constraints, such as outdoor use, water or corrosion.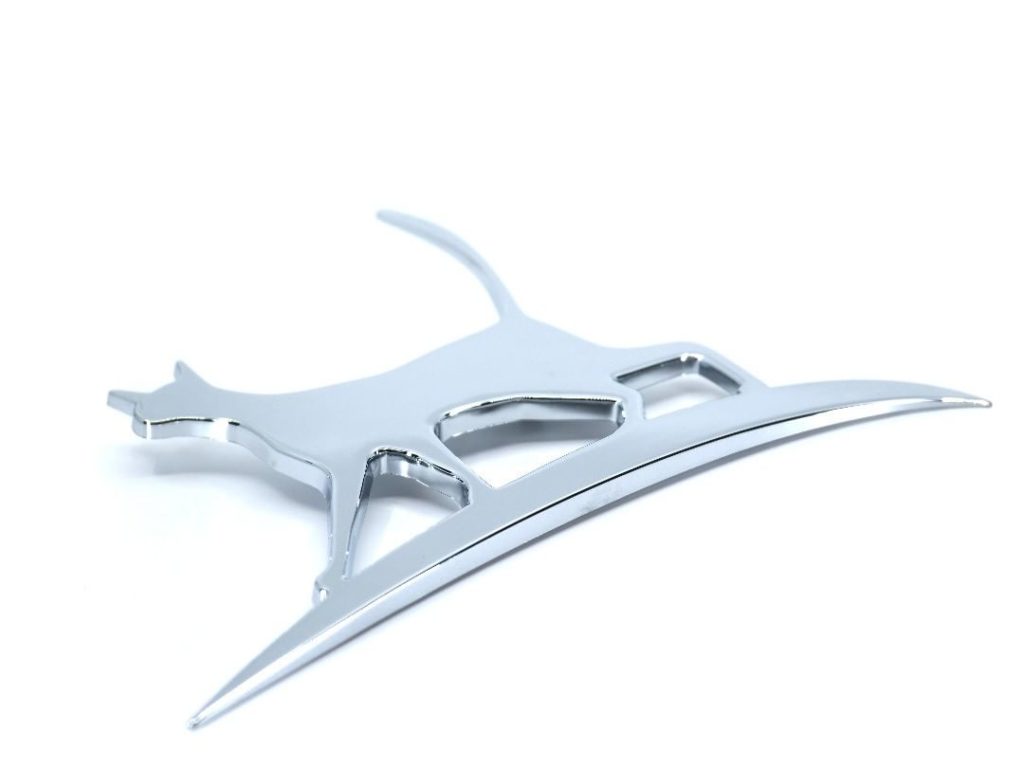 The different uses: emblem, logo, chrome sticker
The possibilities of chrome plating are very wide!
This technique is often used for chrome emblems that can be seen on cars, boats, motorhomes …, offering an incomparable elegance and durability.
Logos are often used for industrial products, on which the name of the brand is affixed. A chrome logo is a guarantee for quality.
Displays for luxury products will also gain additional aesthetic value and more product awareness thanks to our various satin chrome shades (gold, pink, bronze…).
Our examples of chrome logo designs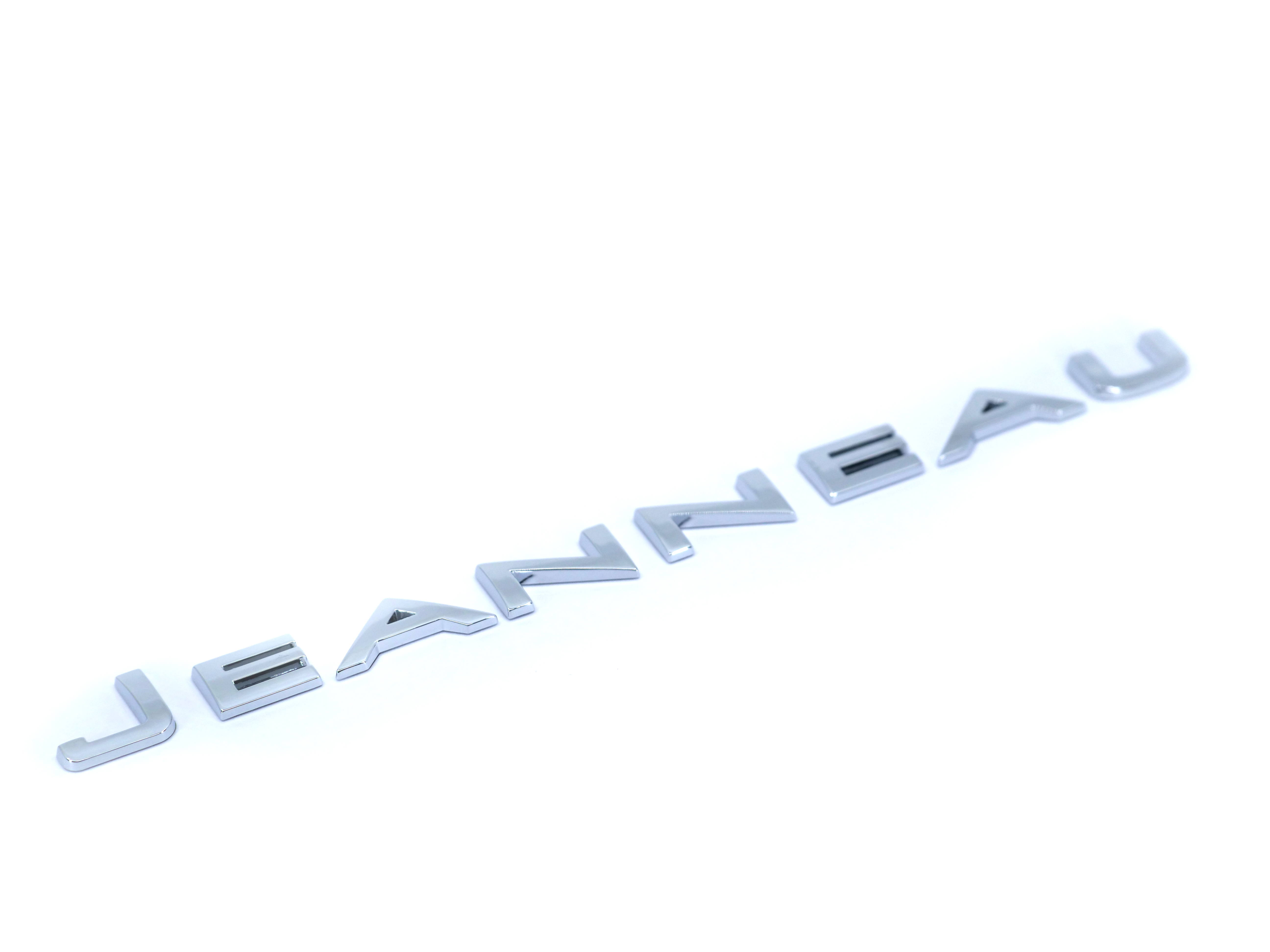 Chrome JEANNEAU logo
Brand : BJ TECHNOLOGIE
Technique : Bright chrome with chromium electroplating bath
Application : Nautical industry
Material : Plating ABS
Quality, innovation and elegance. Three characteristics that have marked Jeanneau's long history and are reflected in this chrome logo, particularly suited to the durability and corrosion resistance required in a maritime environment.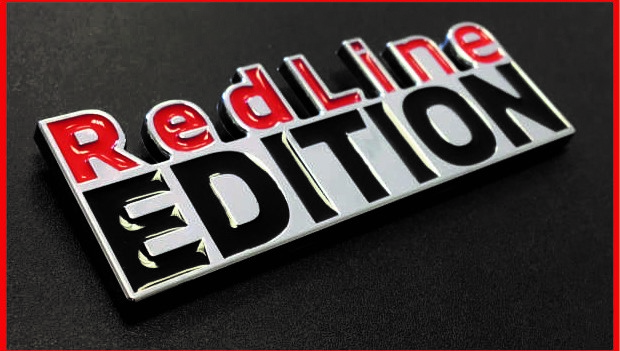 Chromed acronym RED LINE
Brand : MITSUBISHI (France)
Technique : Bright chrome + red and black PU resin
Application : Automotive
Material : Plating ABS
Mitsubishi created the buzz with its space star Red Line Edition, a limited edition with a chrome logo that brings the unique touch. A chrome logo that matches the design of the car perfectly.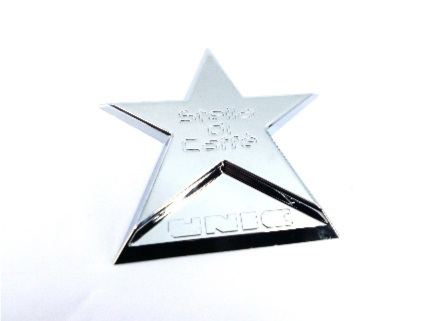 Stella di caffe
Brand : UNIC

Technique : Bright chrome with chromium electroplating bath
Application : Industry
Material : Plating ABS
Unic is the French specialist in the manufacture of professional espresso machines. This logo produced in series for this industrial company stands out by its very typical font, as a reminder of the former logo of the brand and to bring a vintage spirit to the brand.
Monogram PRIVATE MILLION
Brand : PACO RABANNE
Technique : Bright chrome
Application : Displays
Material : Plating ABS
Founded in 1966, the Paco Rabanne fashion house has asserted a distinctive identity resulting from the synthesis of cutting-edge contemporary design and radical craft. Up to the custom-made displays, which enhances perfumes, and its unique character through a 3D chrome plated logo that highlights the characteristic touch of Paco Rabanne.