Nautical
Plastic logos that take on all the oceans!
Nautical emblems and logos
Purchasing a boat represents an important investment, whether it is for a professional use or for leisure, to own a property that meets your desires!
Therefore, when we create nautical emblems and logos, we are very careful with our parts that will bring the final touch to the design of our customers.
We produce maritime emblems and logos that are installed in the cockpit, in the living room, on the deck and on the hull of the boat. A nautical logo should reflect the elegance and beauty of a boat, it is mandatory that it meets the requirements of our customers.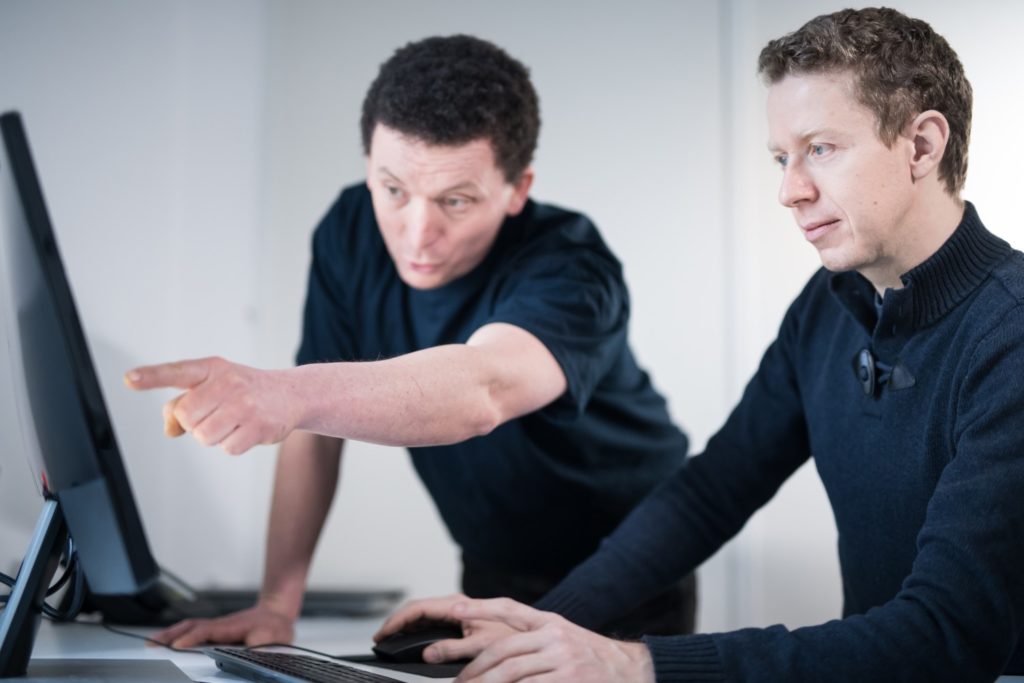 Boat branding: our approach
MIP uses various technologies to produce decoration emblems and marking for boats: painting, chrome plating, screen printing, pad printing, … We can create boat emblems that respect the expected rendering and the requested designs, and we comply with precision to the specifications of our customers.
One of the essential expectations in boat branding is the resistance of our labels throughout time. The lifetime of a boat is several decades, so it is essential that MIP's emblems and labels last just the same, and do not change over time.
Boats are subject to extreme conditions, they face heat, sun, cold, humidity, salt, etc.; our parts have to be robust and must absolutely keep their original appearance over the years.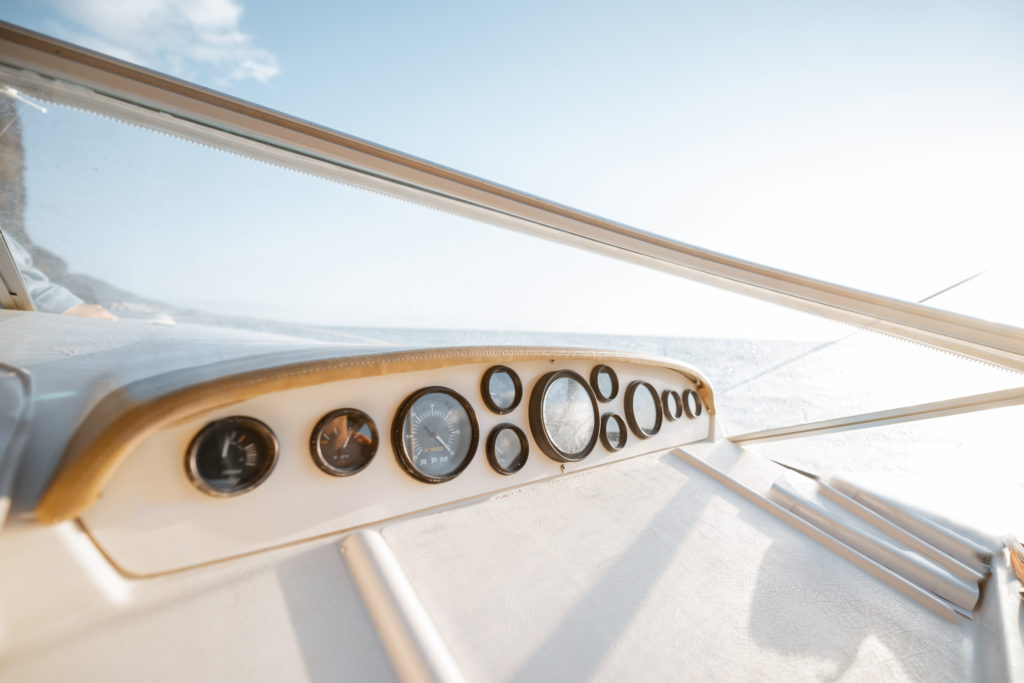 Specialist in boat labels
For decades, we have been designing and manufacturing emblems for our customers in the nautical industry.
These nautical logos represent our customers' brand or a model within a range of boats. In any way, they are emblematic elements, visible for everyone and should reflect the values of the brand. A boat marking with a quality nautical logo ensures optimal readability for a successful visual effect.
3D relief, the material chosen, and the harmony between the colours: everything counts to create an identity immediately recognizable by its aestheticism. Boat emblem, boat logo, maritime logo or any other boat marking is our specialty. Chose a specialist to equip your boats.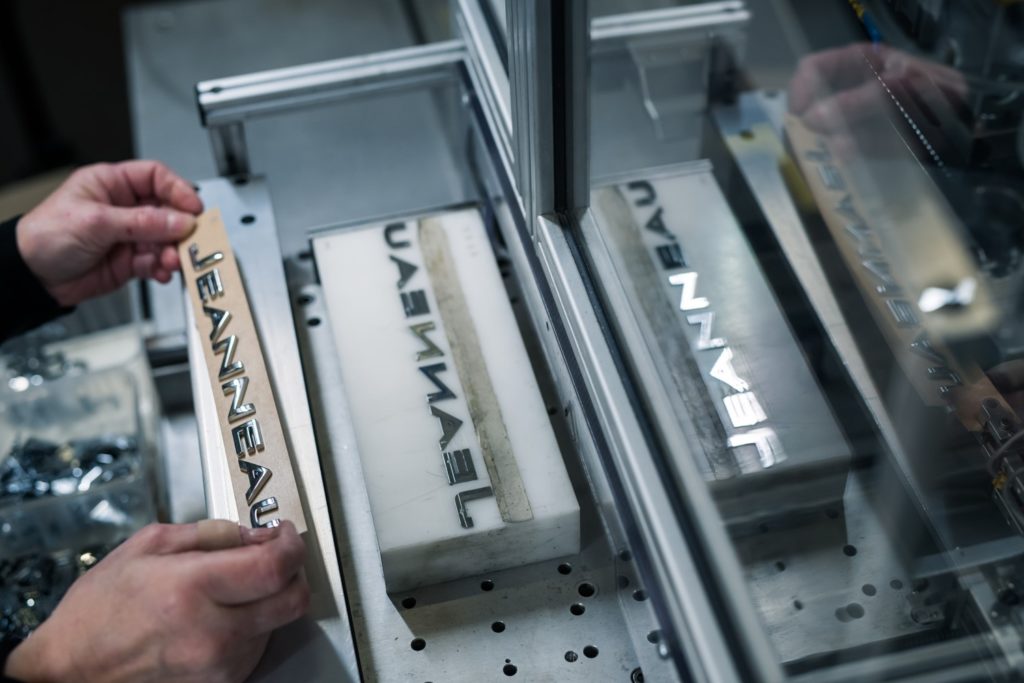 Boat lettering
Often positioned on the outside, the life of a boat lettering is hard!
On the stern, they have to withstand blows, during loading & unloading, or during swimming sessions… On the hull, contacts with other boats are frequent during harbour manoeuvres…
Therefore the resistance should be maximum to guarantee a long life to the boat lettering. This is what ensures that a boat lettering stains on the boat and keeps its visual quality.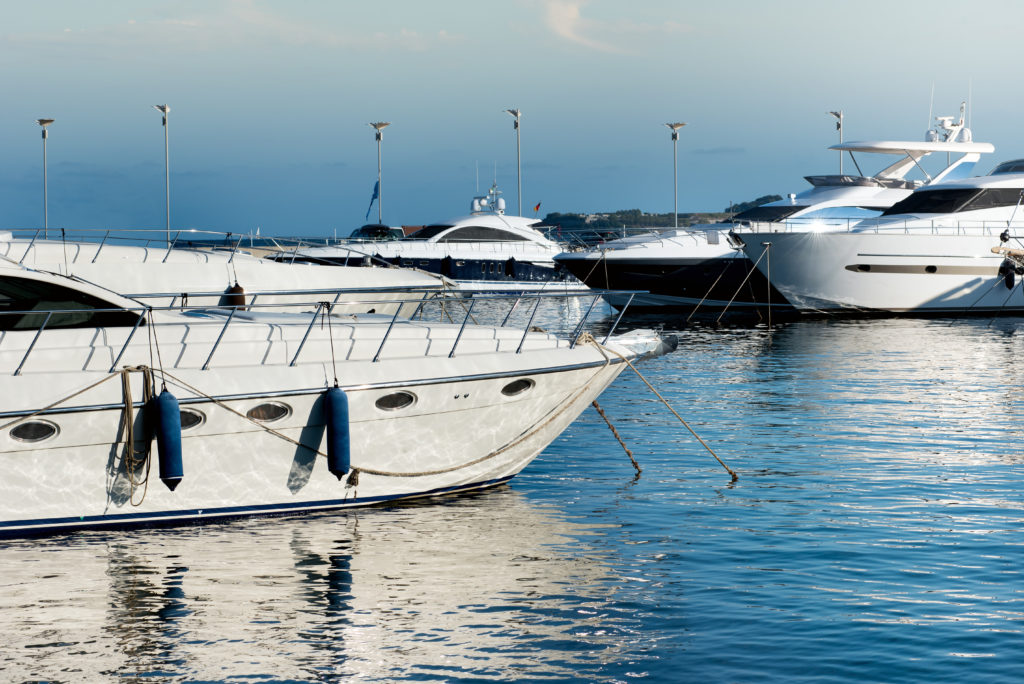 Distinctive boat labels
If major manufacturers in the nautical industry chose us, it is because they can count on our commitment to give their products the "small detail", the touch to complete all their efforts in artistic creation. We are able to give shape to a distinctive boat logo with exceptional finishes to meet the wishes of our customers: to create a distinctive logo for a boat that is unique and well designed.
Whether you need a boat lettering, graphics or emblems, we offer adapted and durable solutions to meet the specific challenges of this industry, and the conditions of use are certainly among the most challenging on the market!
Our examples of nautical logos and emblems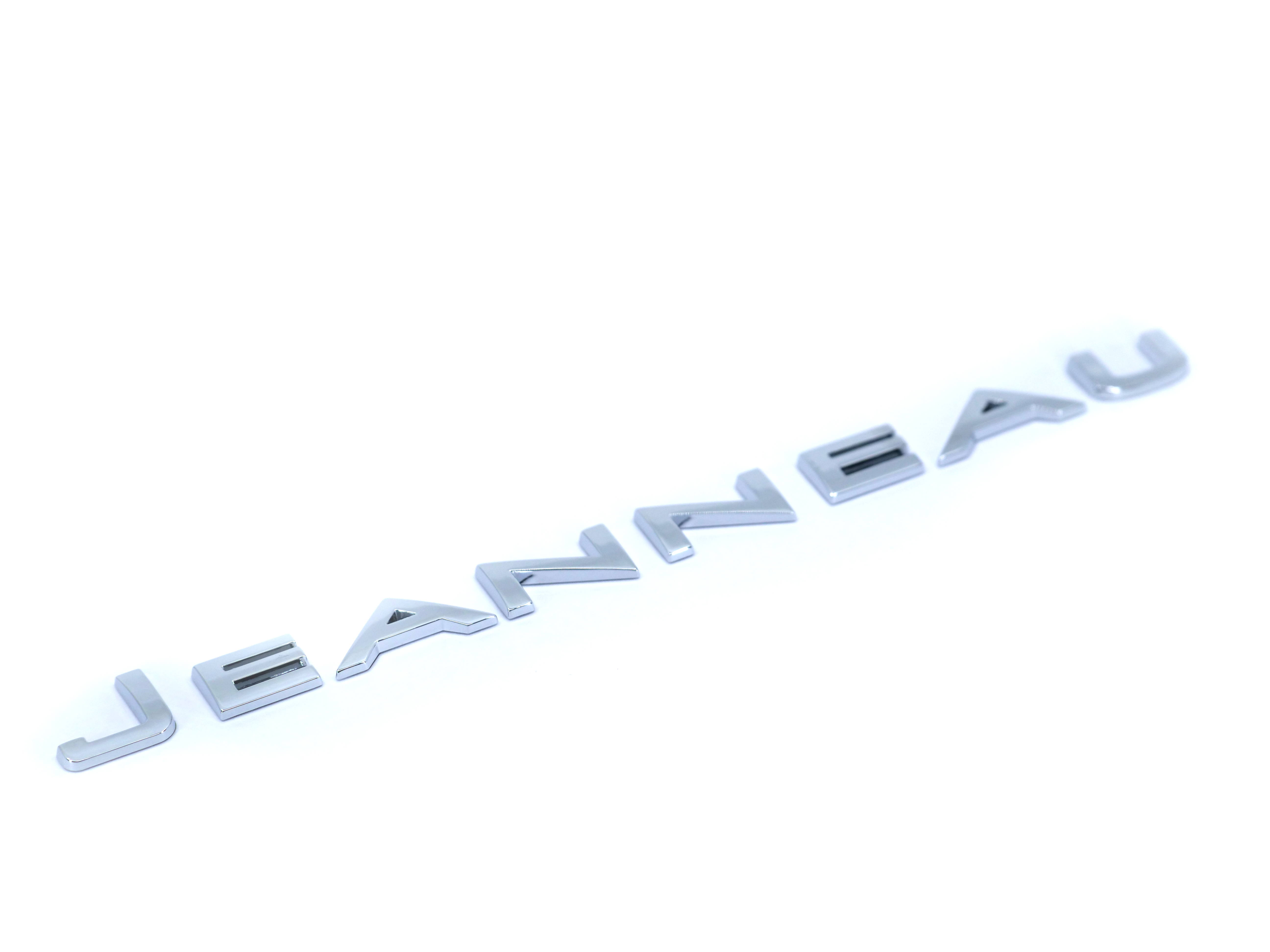 Logo letter to letter JEANNEAU
Brand : JEANNEAU
Technique : Chrome plated logo
Application : Boat hull
Material : Plating ABS
Quality, innovation and elegance. Three characteristics that have marked Jeanneau's long history and are reflected in this chrome logo, particularly suited to the durability and corrosion resistance required in a maritime environment.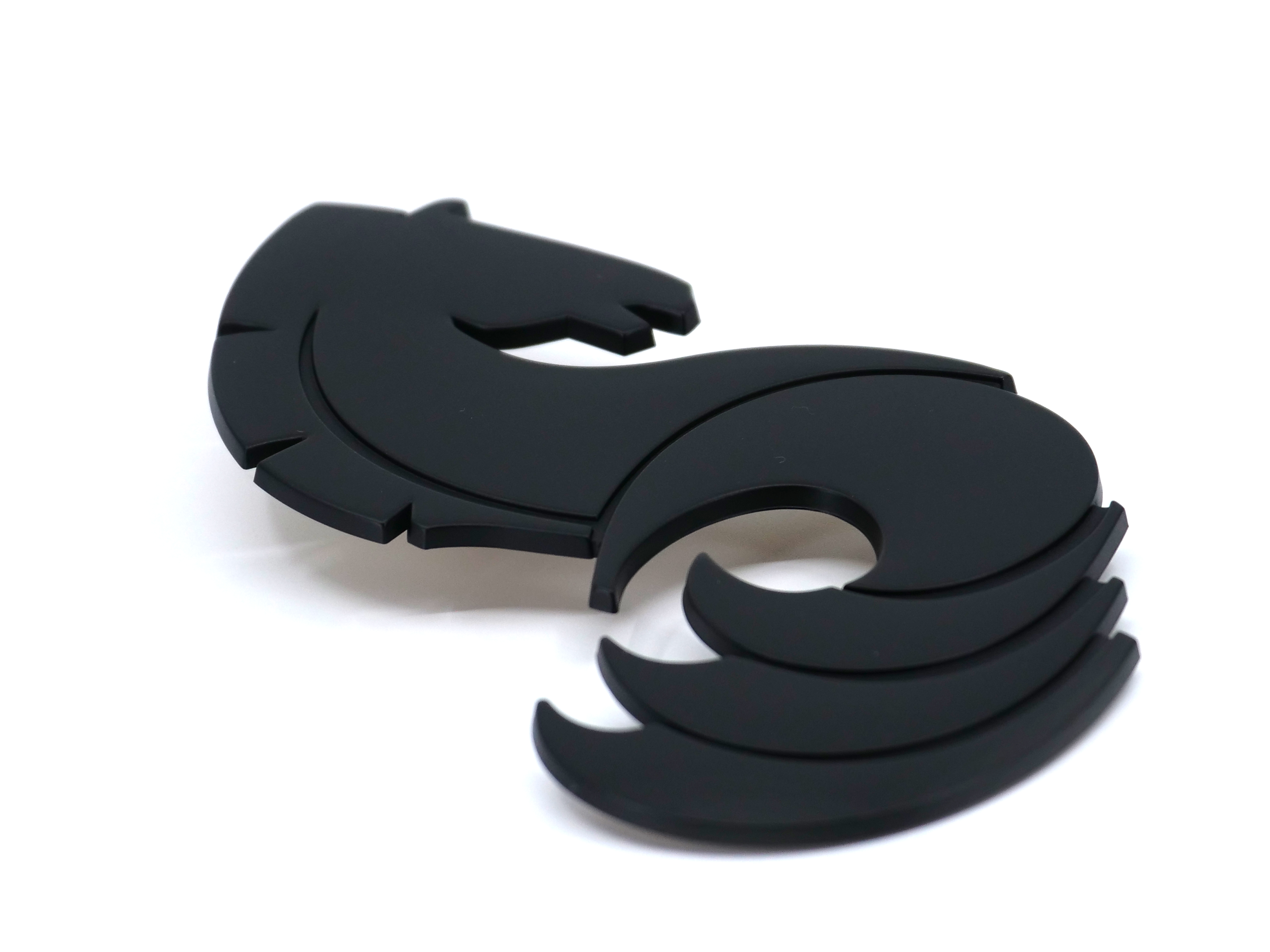 BENETEAU monogram
Brand : BENETEAU
Technique : Painting
Application : Boat hull, steering, top of the boat
Material : ABS
Since 1884, BENETEAU has been building sailboats and motorboats for all types of navigation. This logo, installed on several places on the boat, has a black aspect for a premium finishing.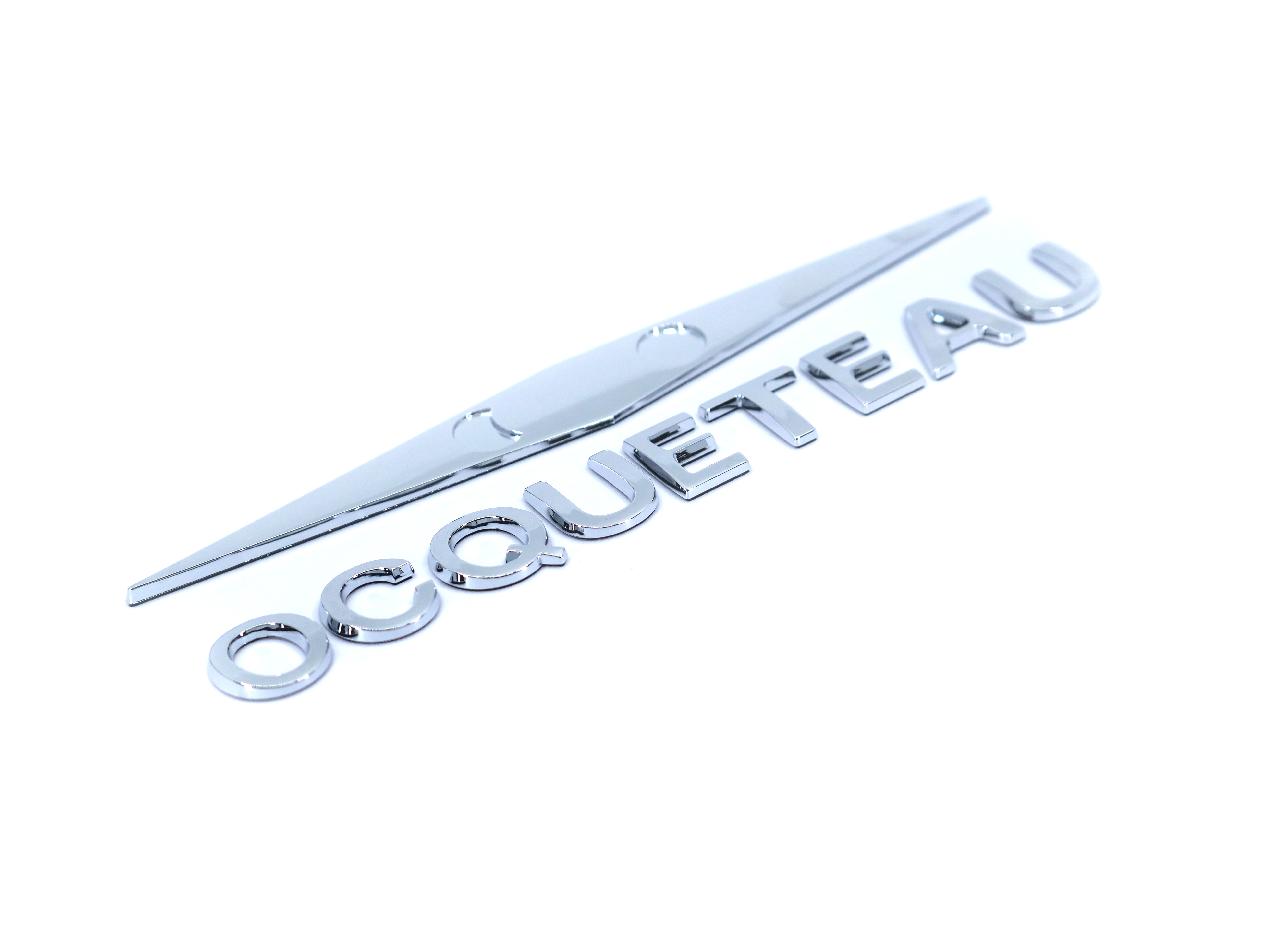 Boat emblem OCQUETEAU
Brand : Ocqueteau
Technique : chrome logo
Boat hull support
Material : Chromable ABS
Established for 70 years on the island of Oleron, Ocqueteau offers a whole range of boats made in France. The lettering is an essential point of passage to embody pleasure and safety, their 2 essential values through a chrome logo, aesthetic and durable.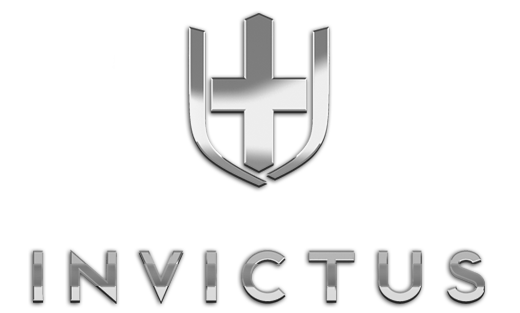 Invictus boat emblem
Brand : INVICTUS
Technique : chrome logo
Boat hull support
Material : Chromable ABS
Strength and purity. These are the distinctive features of the "Invictus" brand. The chrome logo therefore had to respect these codes in its creation, its thickness and its design.